Big-Company Spam Blocking
on a
Small-Company Budget
Spam Blocking
Virus Protection
Malware protection
Per-User Settings
Per-User Quarantine
Full Management console
Spam Blocking
Virus Protection
Malware protection
Per-User Settings
Per-User Quarantine
Full Management console
Spam Blocking
Virus Protection
Malware protection
Per-User Settings
Per-User Quarantine
Full Management console
Block Spam and Viruses like a Fortune 500 Company…
…at a fraction of the cost. At Online Spam Solutions, we employ the same enterprise-level spam filters that are in use at some of the world's largest corporations. We maintain these systems 24/7/365 and offer this high-end service to smaller companies at a fraction of the cost of buying the actual equipment.
Our Business Model


1.  Buy lots of of expensive, enterprise-level spam filters.
2.  Maintain fully redundant networks of these top-end filtering systems.
3.  Sell access to these spam blockers at a low monthly price.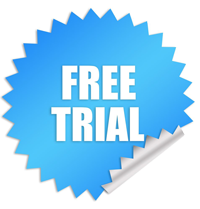 30 Day Free Trial
And we mean free…we don't ask for a credit card up front and we won't just start billing you once the trial is over.  Just fill out this short form and we'll send you the information to set up and activate your trial.
If you don't like the service for whatever reason you don't even have to contact us to cancel.  Just change your MX record back to its original setting and you're done (how it works).
So, try our spam service for free for one month and then decide if you want to sign up. You have nothing to lose but your spam.
Requirements
The only requirement is that you must have your own domain ( example: yourcompany.com ).  If your email ends in @gmail.com, @yahoo.com, or something other than yourcompany.com, our service will not work for you. Any other setup is fine.
Our Spam Blocker and Filtering service is platform independent, so it works with all types of mail servers, including Microsoft Exchange, Postfix, qmail, Kerio, Exim, Zimbra, SendMail, GroupWise, etc. 
Our service will also work if you host your domain and email with a service provider like GoDaddy, HostGator, NetworkSolutions, etc.
And, it doesn't matter what client you use to access mail (Outlook, Apple Mail, or anything else).  We play well with everyone.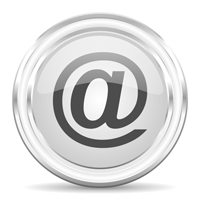 No Software or Hardware to Buy
Basically, we are just another hop in your email delivery.  You point your mail delivery to us (we can help you with that), we filter your mail and then deliver the messages to your Inbox.
No Required Downloads
You don't need to download anything. Everything works off-site. There is a download for users for the Microsoft Outlook mail client which adds some nice features, but this is completely optional.
No Service Contracts
We are a pay-as-you-go service. We will not lock you into any long-term contracts.
Cancel Anytime
You can cancel at any time for any reason. You will be refunded any unused portion of your service fees.
No Administration Required
Works on all Platforms
Windows, Apple, Linux – it doesn't matter. Since we are a hosted service we work on all platforms and with all mail clients.
Spam Protection
You can now get enterprise-lever filtering for a low monthly fee. This is the same spam filtering used at many of the world's top companies. It's highly effective and simple to use.
Our spam fingerprint databases are updated several times each day and are always current, and unlike other filters we can determine whether links embedded in email lead to known spam or malware sites. We also protect against Phishing attempts as well as attempts to embed text inside images with the intent of hiding content from traditional spam filters.
Virus Protection
Our virus definitions are updated constantly so we can catch to most current and dangerous threats. If a virus or virus variant has been unleashed, our "zero-hour" filters will protect you while our competition is still figuring out what happened.
Malware Blocking
Our systems are designed to prevent browser hijacks, adware, and other email-borne threats from reaching your mail server.
Attachment Filtering
We scan all attachments and decompress archives in search of spam, viruses and malware.
Denial of Service (DoS) Attack Protection
As a cloud-based service, we are positioned to stop spammers from preforming DoS attacks by rate-limiting attempts to overload your email server.
Emergency Email Spooling
If your mail server goes down or if you lose connectivity, we'll hold all of your incoming mail for up to five days and automatically deliver it when you're back online.
Setup is Simple
All that is required is a simple change to your domain's MX record. You point your mail delivery to us, we filter the mail and then deliver it to your mail server. Essentially, we're just another hop in your mail delivery – a hop that eliminates spam. We can assist you in changing your MX records if needed.
What to Expect
Once we start detecting spam, our systems will automatically create accounts for your users and email them welcome letters. User can check in real time what messages are being tagged as possible spam. Users can also release any message, whitelist, blacklist, set filtering preferences, etc. Once a day each user will be sent a Quarantine Report. This is an email that lists any messages that were held as suspected spam during the past 24 hours. Users can release or whitelist directly from this email.
Our Service
We run high-end servers from Barracuda Networks on our back-end. The Barracuda Spam Firewall is the most widely deployed spam appliance in the market today, and is used by many Fortune 500 companies. With our service you'll be getting the same level of spam filtering as IBM, Coca-Cola, and the US Department of Homeland Security, but at a fraction of the cost.
How effective is the spam filter?
We achieve over 99% effectiveness and an extremely low false positive rate.
Are there any set-up fees?
No. None.   And we'll assist you in making the required changes to your MX records if needed.
What if I have more than one domain?
We just charge for the total number of actual accounts across all of your domains (not aliases).  You can have as many domains as you like.
How long does it take to get started?
Today.  You can start blocking spam and viruses today.  Start a free trial.  No credit card.  No nothing.
Get started.